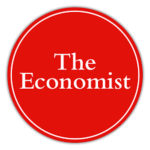 The Economist claims that the "Electric cars will come of age in 2018" and they made a 6 minute documentary about it and they put in Youtube for you to watch. It is quite informing and tells, among other things, the story that China is at the forefront of transforming there economy to a sustainable. And the rest of the world is lagging. In 2016 more than 40% of the world production of Electric Vehicles are sold there.
This short and compact video addresses in quick succession lots of issues around the Electric Car like Cobalt. This is one of the main ingredients of an Lithium-Ion battery and globally very scarce mostly in politically unstable countries were human rights are not protected. Two thirds of the world's cobalt comes from the Democratic Republic of Congo.
Yes this is an real issue we will have to look after because the demand for cobalt did doubled the last five years and is expected to triple by 2020.
The oil producing powers in the world will be challenged by the inevitable: the rise of electric car and It will spark a global shift of power away from countries that oil has bought them. These will be destabilizing factors we have to reckon with.
The Documentary comes to the conclusion: "the electric car revolution is coming an after 2018 there will be no turning back." I fully agree